Unlock the ability to discover, collaborate, share and interact with the Shift Platform.
A new breed of collaboration platform; focused on delivering quality, curated collaboration within and beyond the constraints of traditional organisations.
Discover More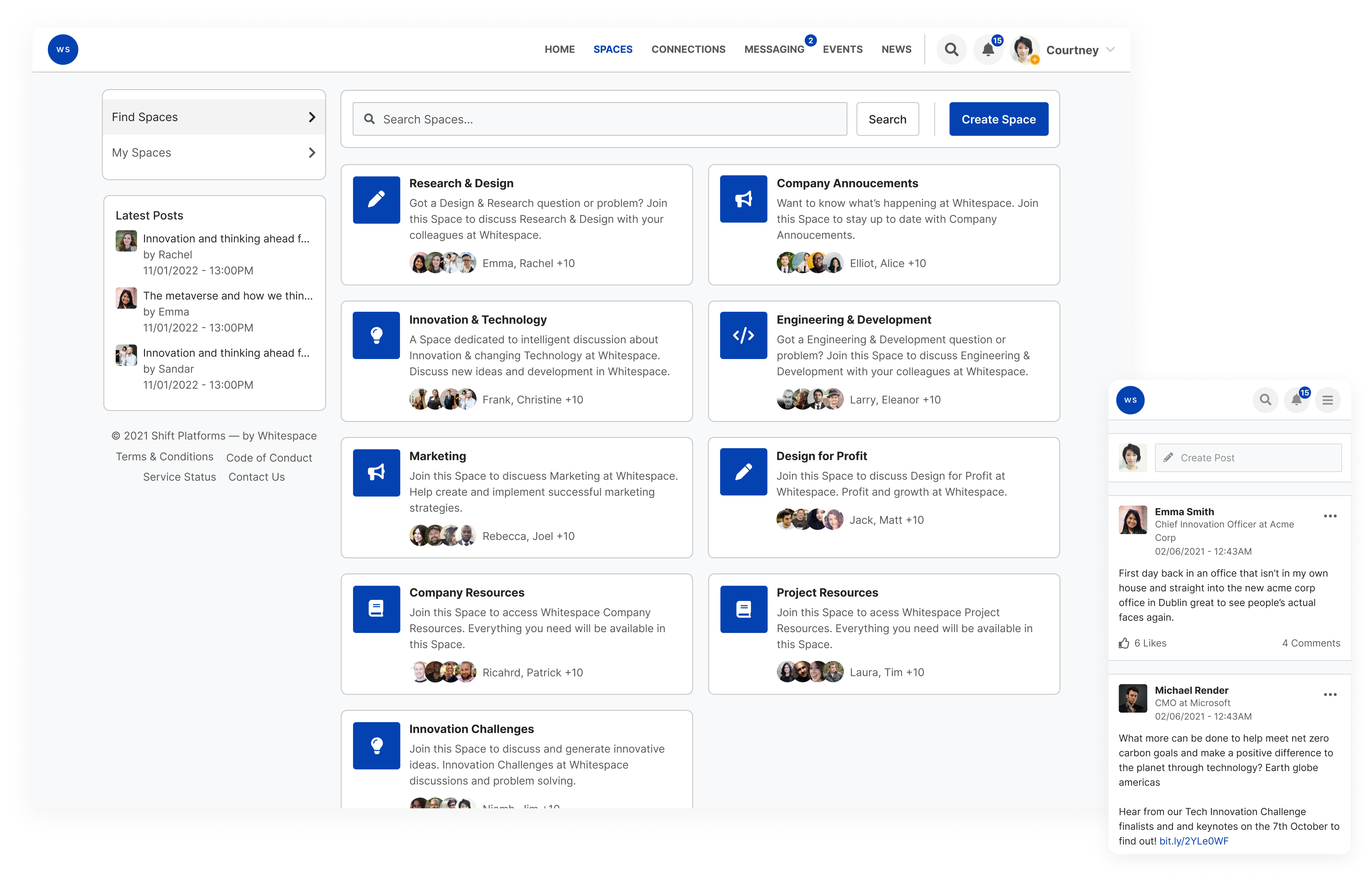 Connect a community with ease
Customisable for your organisation and audience

The look and feel of your brand, values with functionality that matches your audience's needs.

Security first and cloud agnostic

Solid security foundations and monitoring technology with cloud-agnostic architecture protect and offer flexibility.

Green / Net Zero Collaboration Enabler

Helping your organisation reduce its carbon footprint through effective online collaboration.

Proven, built initially for an innovation community

Developed for a network of 1,200 C-suite level executives to collaborate and network online.

Future proofed for immersive communication and experiences

Giving you scope to run immersive events and meetings in the metaverse within the platform.

Public and Private and collaboration

Offering both Public and Private collaboration areas that allows you to speedily progress projects while retaining privacy for content that is sensitive.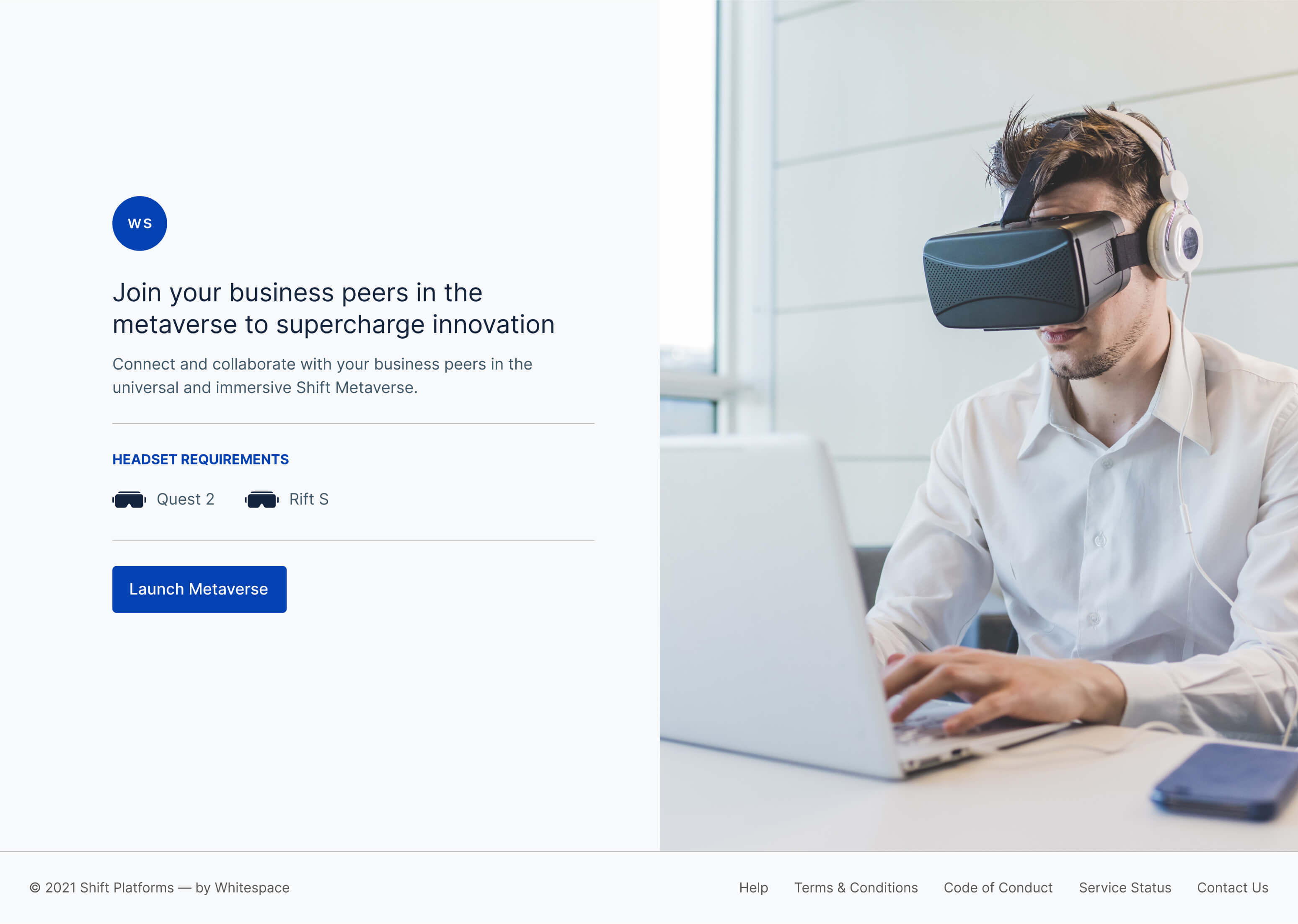 Create truly immersive experiences
Allow your members to meet, interact, attend events and watch live webinars within the Metaverse using a virtual reality headset.
Public or Private metaverse with reception and gallery spaces
HLS Video & M3U8 live streaming support
Customisable templated environments and avatars
Dedicated infrastructure options
12 simultaneous visitors per room
Unlimited rooms and unlimited public members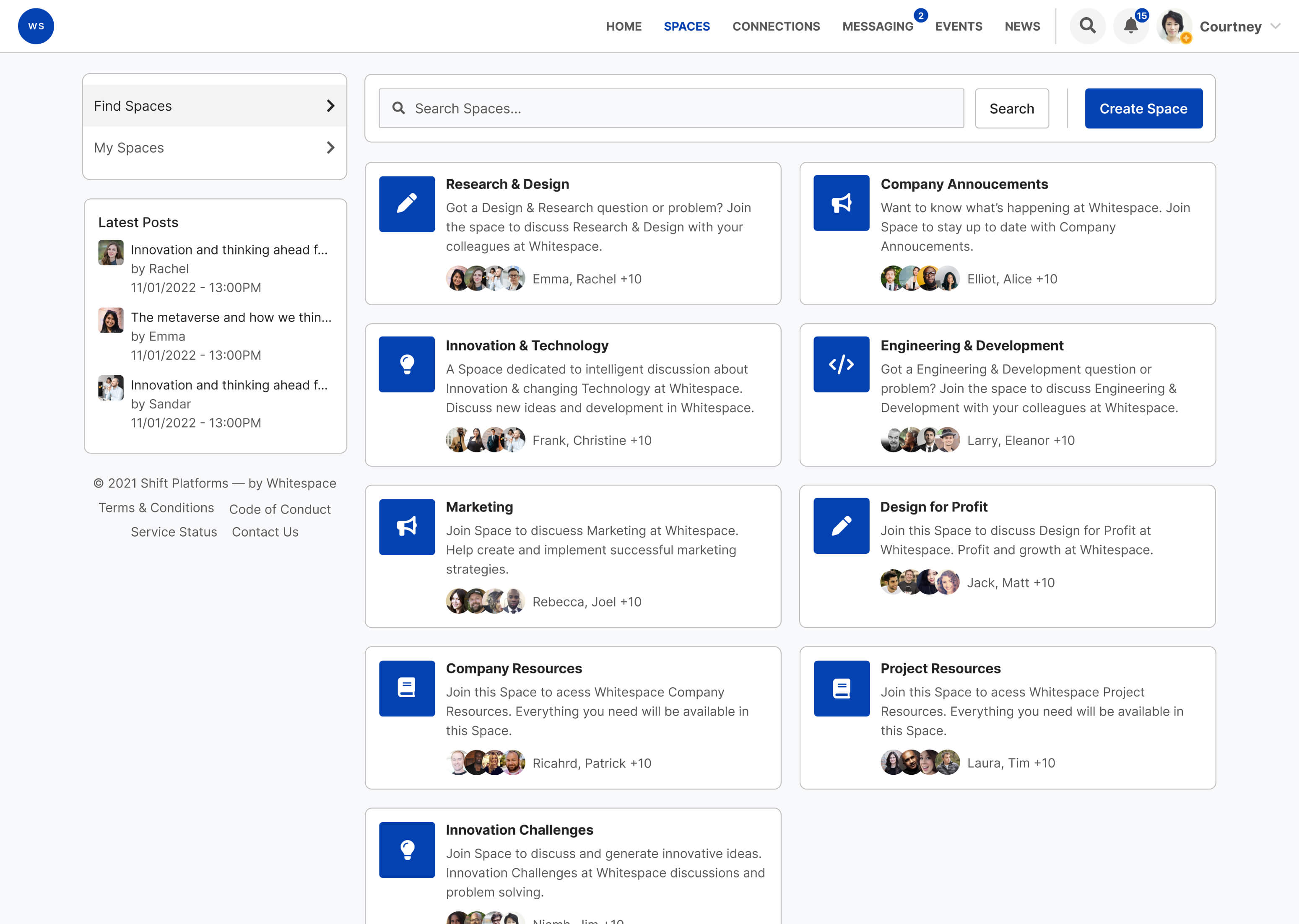 Bespoke Spaces that allow collaboration to flourish
For Public and Private structured collaboration to share information and data easily and securely. Bringing together stakeholders of your choice such as co-workers, companies, members and citizens.
Structured conversations
Create categories and topics
Share posts and submit comments
Change Public to Private easily
Discover Public conversations
Retain privacy for Private discussions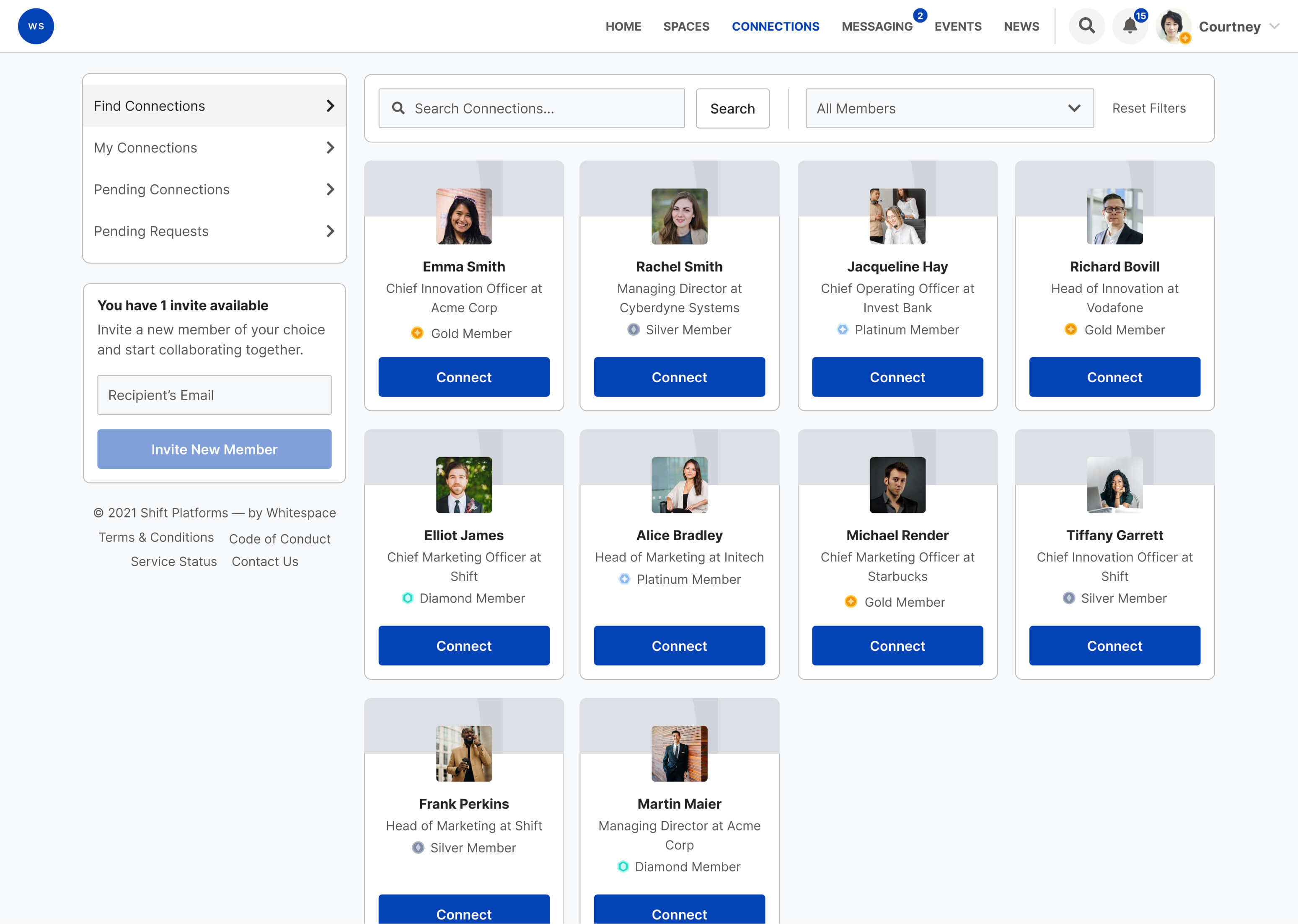 Expand connections and personal network
Identify new people to start up meaningful conversations, share ideas and solve problems through an easy to view Members Directory.
Find by email, name or company
Select to connect
View profiles
Invite new members
Message a member
Invite Members to Public and Private Spaces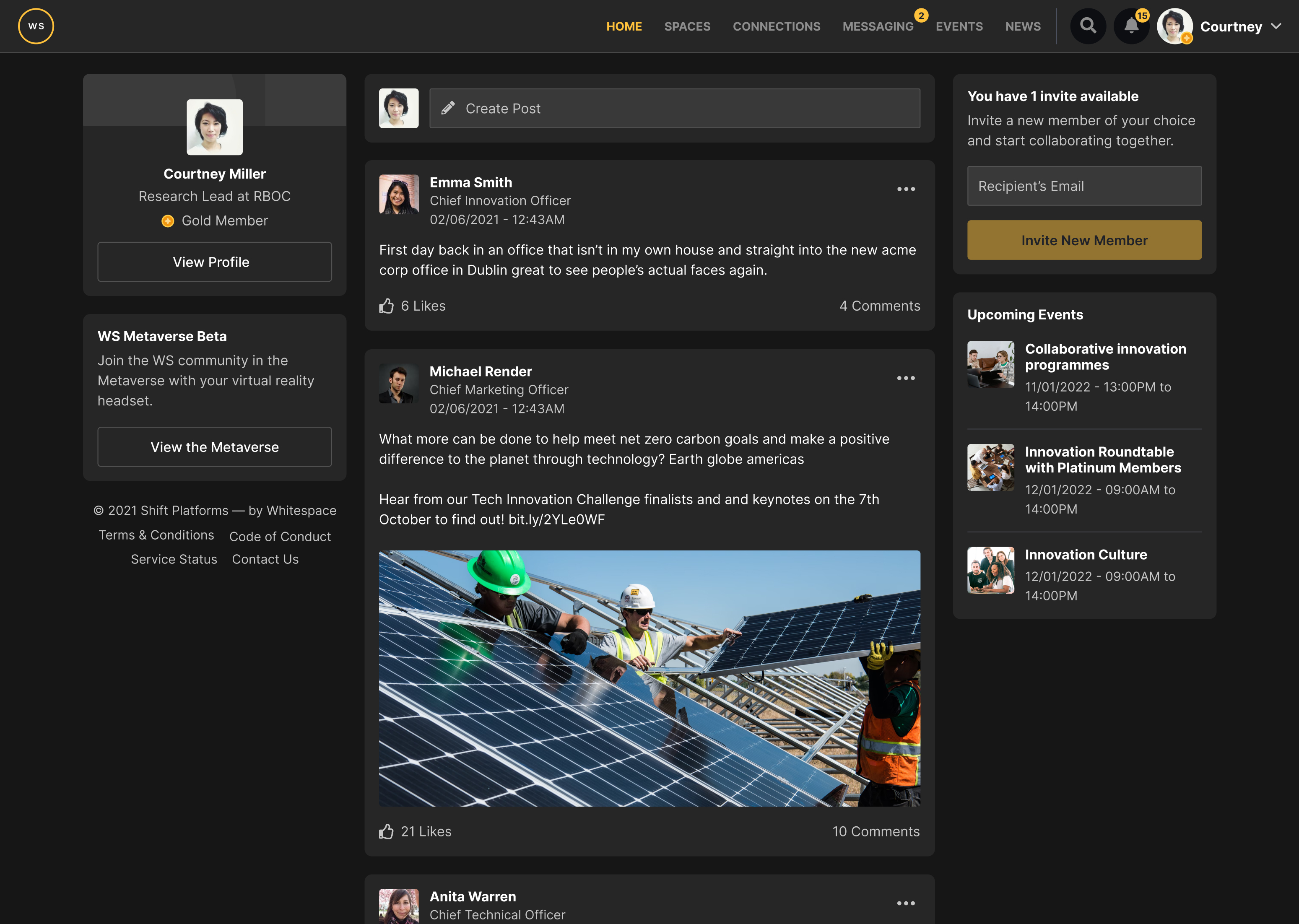 Fully customisable to suit any organisation
Brand using your own fonts, colours, logos and imagery. Choose from the feature set to suit your audience and objectives.
Apply your organisation's brand colours
Choose which features suit your organisation best
Use your brand fonts
Built to suit your collaboration needs
Collaboration for Research in Universities

Providing a technology platform for universities and businesses to collaborate by widening the global expertise network of individuals, in order to carry out high quality rigorous and robust research that has a positive impact.

For Public Sector

Providing a technology platform for local government and other public sector organisations to collaborate internally, with other organisations, and interact with their citizens to make improvements and effectively take action in emergencies.

For Defence

Providing a secure technology platform for defence to discover a diverse set of collaborators and promote research opportunities for the development of the most effective technologies and methodologies.
2022 Collaboration Report
Innovate, create, communicate: an in-depth analysis of the importance of collaboration for organisations in 2022.
Get the Report ->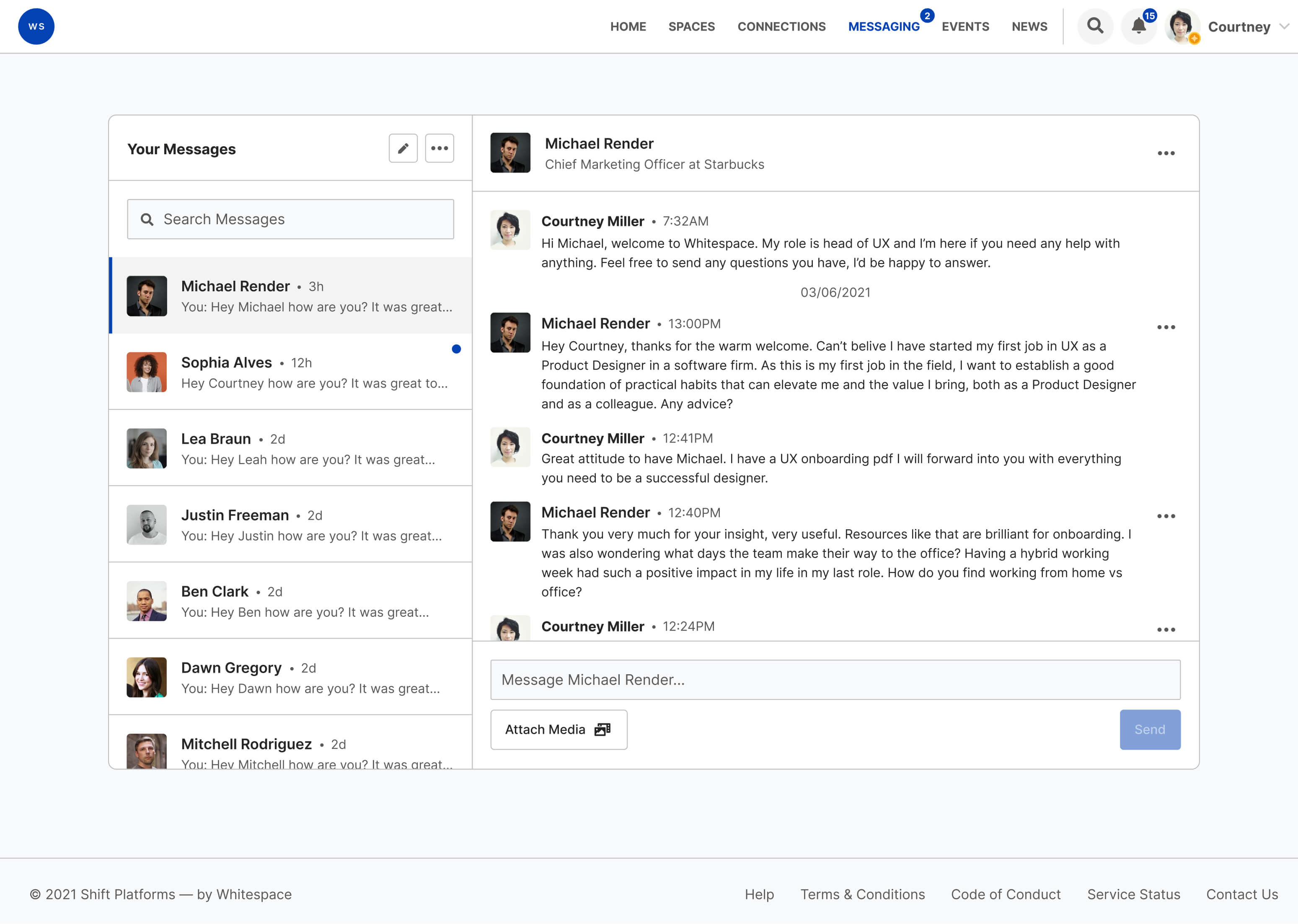 Utilise diverse collaboration tools
Providing tools to suit a wide variety of instant communication preferences including mainstream chat, voice and video calling. With full conversation history, document collaboration and interactive whiteboards, plus support for multiple languages.
Direct and group chat, voice and video calls
Document collaboration and interactive whiteboards
Message translation into multiple languages
Online presence indicators
Conversation history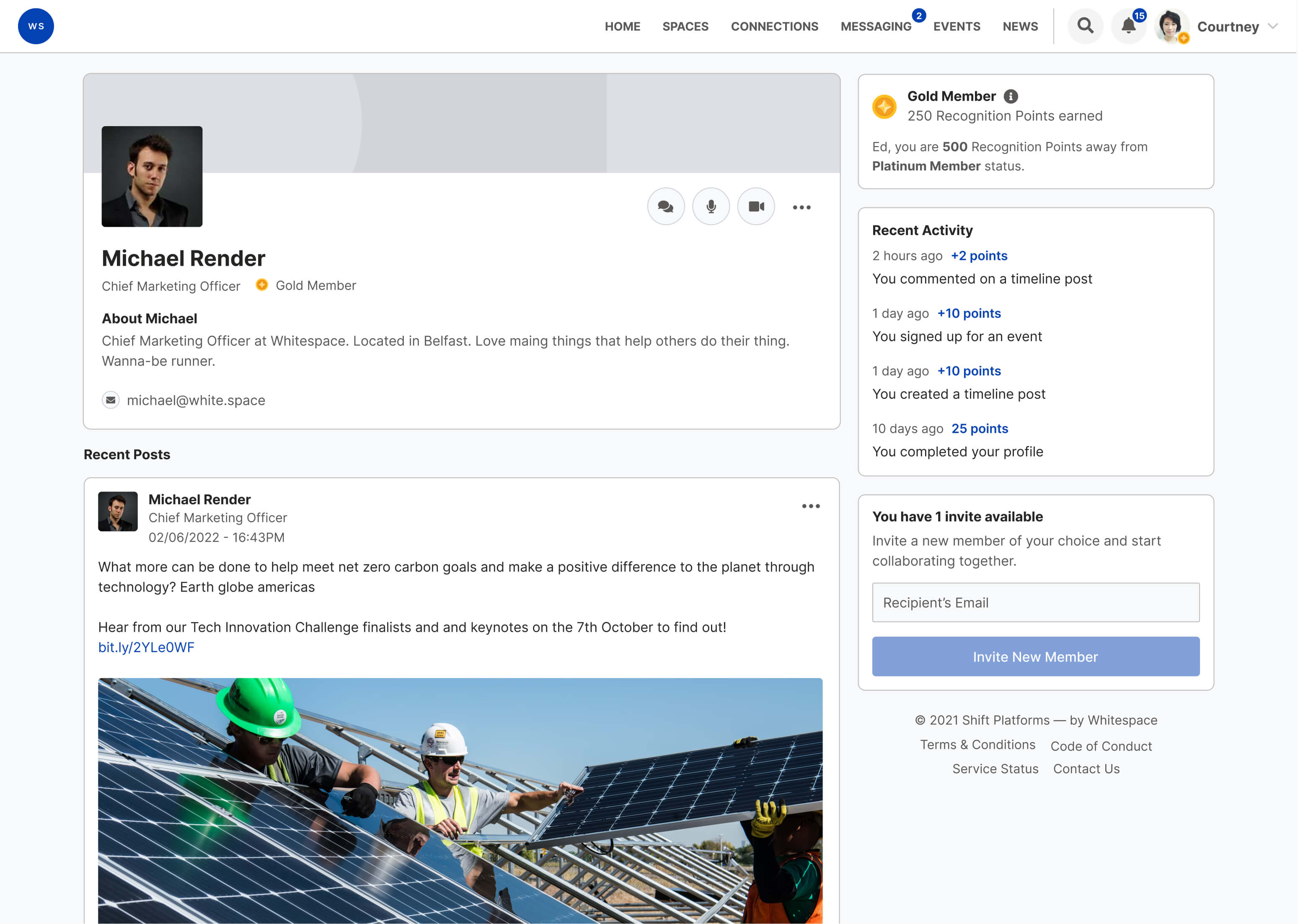 Drive growth through collaboration
Drive engagement in the community if your Members are motivated by rewards or recognition, by allocating reward points that result in recognition levels.
Points for referral signup and profile completion
Points for authoring or commenting on a post or article
Points defined by your goals
Standard recognition Bronze to Gold
Customised recognition types
Displayed on Member's Profile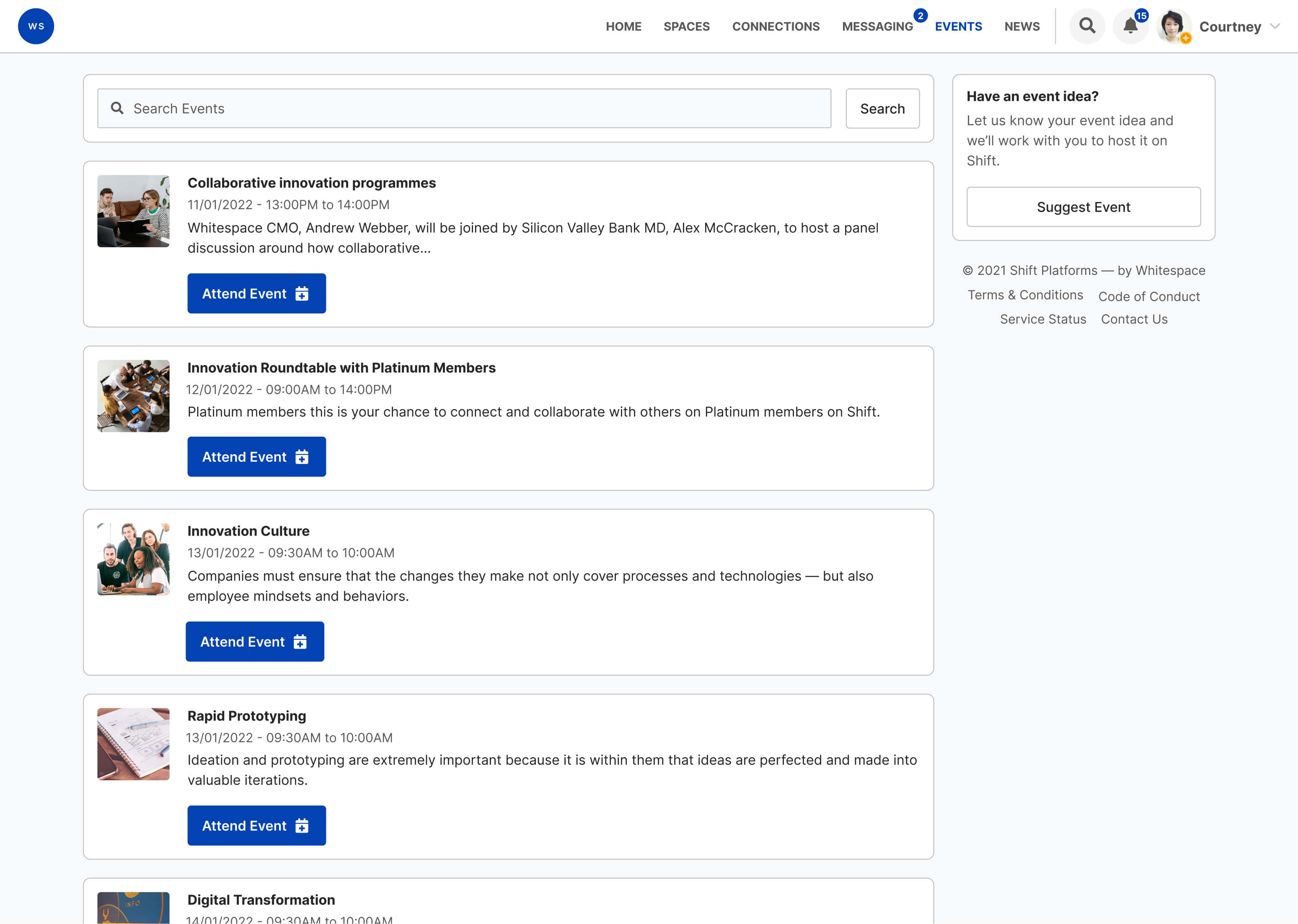 Share the latest news and events with your community members
The Events area provides a single location to share and host events and the News area allows you to cut through the clutter of all other information shared.
Events dashboard to view full event calendar
Individual event pages with registration functionality
Host within the Shift Platform
Control the feed within the News area
Members can engage with news content
"The opportunity to connect and co-create with such a talented and inspirational group of innovators within the Corporate Innovation Community on the Shift Platform has been hugely valuable. The fresh thinking, generosity of time and solution building has been instrumental in Crisis developing a Venture Studio that invests in new ventures contributing to the end of homelessness."
Sarah Farquhar Director of Organisational Development, Crisis